The Woodlands "Take Back Our Community" Association

CONDO & HOMEOWNER ASSOCIATION RESOURCES,
SELF-HELP LINKS and DESCRIPTIONS
To ensure that your HOA community remains an enjoyable place to live & keep your Board in check, you must stay involved and support your neighbors. But, even more important, you need to learn about your rights as an owner &/or resident and know where to go for assistance. These resources will help!
We are only listing the links that we feel are the most valuable in that regard. Please write us with any other resources, organization websites or other links that you would like us to consider posting here.
ASSOCIATIONS
BOOKS
FREE-DOCS
LAW
WEBSITES
---
HOW TO WIN IN COURT: Can't Afford an Lawyer? With this Affordable, 24-Hour Course, You Can
Fight HOA Board Bullies Without an Attorney!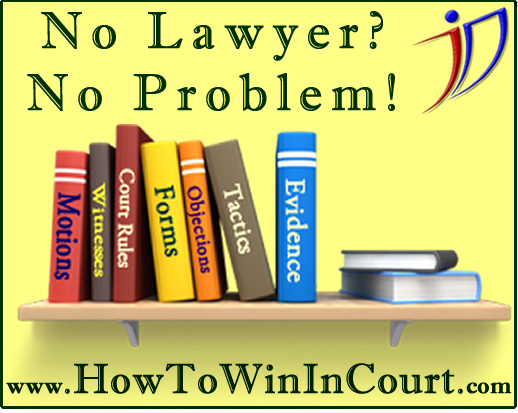 Get a FULL YEAR of Access to this Course for Less than a Couple of Hours of Attorney's Fees! Even Other Lawyers Recommend it! Even if you have, or hire, a lawyer, learn how to: Choose an honest, competent attorney; How to keep him honest; How to force him to do what must be done to win for you.
If you need further assistence, private tutoring from Dr. Graves, Esq is available at a reasonable cost.
---
BOOKS, E-BOOKS
HOA DEFENSE KIT
Dr. Joyce Starr is both a foreign policy & domestic policy expert; an author, talk show personality & public speaker. But that didn't prevent her multi-year fight with her HOA, to keep her cat! Grab her story, and suggestions for fighting a roque board; as well 2 more e-books on Creating HOA Documents & "Condo Board Election Revolt".
3 e-books for only $30. Dr. Starr is also available for private consultations at an affordable price.
HOA WARRIOR
A source for affordable books & forms for anyone fighting a "rogue board" or who has been elected to a fair & responsible board that desires to "do the right thing" for its neighbors. Author Shelley Marshall's site also lists state organizations fighting for HOA homeowner rights. Multiple books/docs, just $9.
---
WEBSITES:
HOA PRIMER
The webmaster of this FREE website discusses how Homeowner Associations undermine America's democratic principals, and offers suggestions help YOU restore sanity to your neighborhood, when a rogue board turns it into a "world gone mad" nightmare!
---
ASSOCIATIONS:
Common-Interest Homeowner Coalition (NJ)
The mission of the Common-Interest Homeowners Coalition of New Jersey is to serve as the independent voice for homeowners in New Jersey residential community associations, to promote and strengthen democratic governance, and to advance the general welfare of homeowners


---

FREE-DOCS:

10 Things HOAs Don't Tell You
Fight for the Little Guys
HOA Advocate
: Should your associate have one to curb Board abuse?
HOA Common Sense
: Essay (good thoughts) by
George Starapoli
HOA Warrior, Intro Comments
NJDCA: Rules for HOA Financial Records Access
NJDCA: Open Meetings Law for HOAs
NJ Proposed HOA Bill 469
Roberts Rules of Order, Basics
Roberts Rules of Order, Basics+
Signs of a Rogue Board
"Truth in HOAs" Model Regulatory Bill